"Do What You Do, We'll Do Your Taxes!"
Rapid Tax Commercial 2019
00:30
spectrumreach_creative-requests_09b6d179e18f803f2d9d2c36ba1dfb58_APPROVED_940.db8af77a37ad96c26cfae9a8af965d1a_high_res
00:30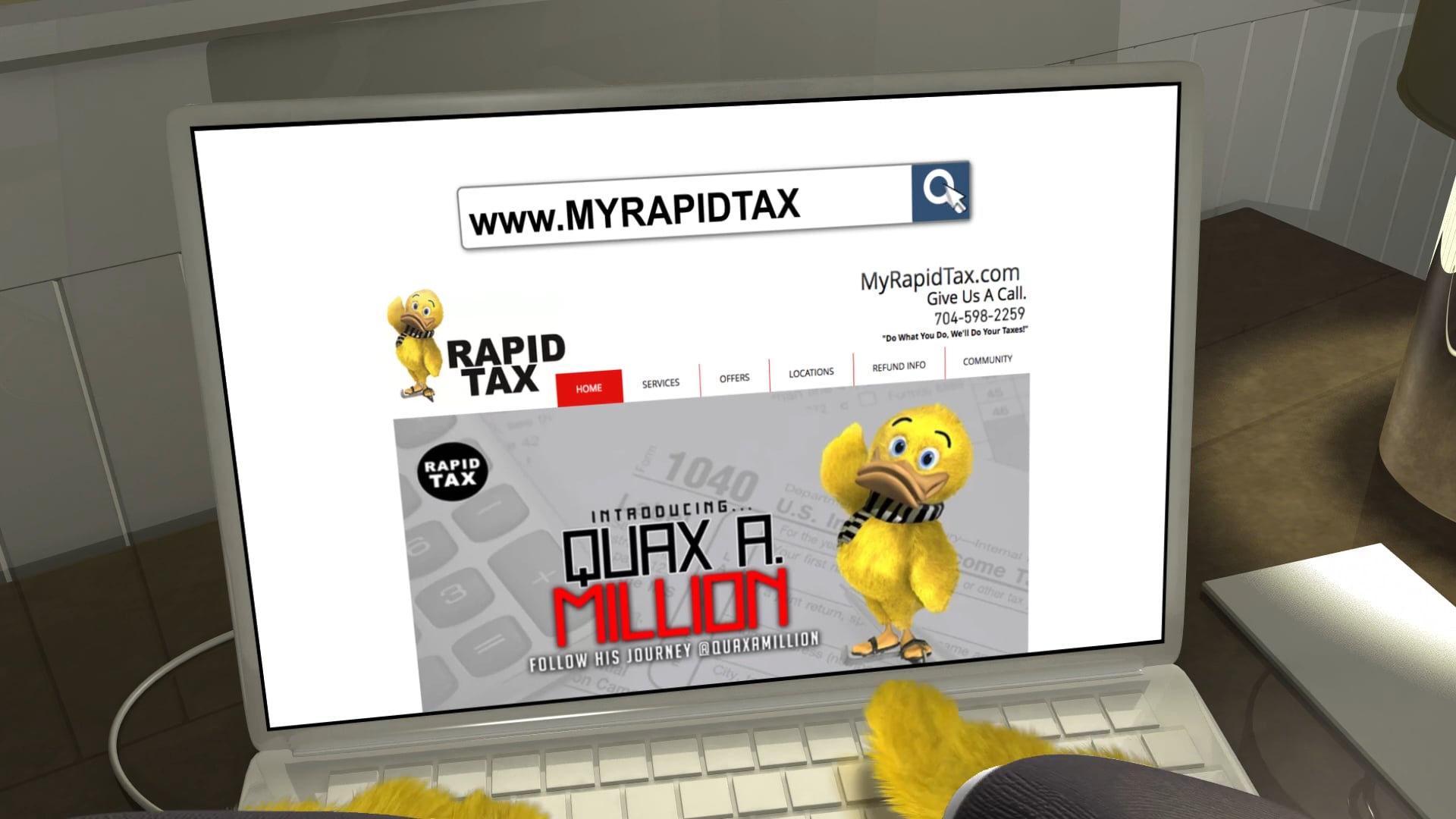 "Introducing Quax A. Million" - Rapid Tax 2017 Commercial HD
00:30
For over twenty-five years, Rapid Tax locations have been a staple in the communities of the
Charlotte area.
At Rapid Tax we will guarantee your MAXIMUM refund or your money back!
We pride ourselves on being on the Cutting Edge of Tax Industry Knowledge & Policy.
​
Feel Free To File With Confidence.